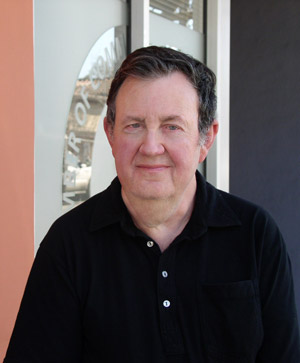 Stephen Levy is Director and Senior Economist of the Center for Continuing Study of the California Economy (CCSCE) in Palo Alto. CCSCE is a private research organization founded in 1969 to provide an independent assessment of economic and demographic trends in California.
CCSCE works with public institutions and private companies that require an explanation and analysis of California growth trends including detailed projections. Stephen Levy is the principal author of CCSCE's annual report series on the California economy. CCSCE's annual reports have acquired a national reputation for credible and independent analyses.
CCSCE prepares long-term economic and demographic projections for public and private sector organizations. Recent clients include ABAG, SCAG, the East Bay Economic Development Alliance, The Irvine Company, Joint Venture Silicon Valley and the City of San Jose.
During the past four years Steve has participated in several workforce related projects—1) the Regional Innovation Grant project for the Silicon Valley workforce boards; 2) work on the green economy in Silicon Valley; 3) work on the ICT sector in Silicon Valley 4) a labor market analysis for the Contra Costa and Alameda Workforce Boards and 5) most recently, a HUD funded project in the Bay Area looking at improving prospects for low and moderate wage workers and 6) a study of workforce trends and policy implications in San Mateo County and the the Peninsula economy.
Steve has worked extensively on how the state budget and economy are related. He created the California Budget Challenge in partnership with Next Ten. He prepared a paper on Proposition 13 for the Joint Venture Index of Silicon Valley. Steve has also worked with California Forward on linking future economic and demographic trends in California to state budget issues.
His interests also include the conditions for economic competitiveness in California and the impact of immigration on the state economy.
Steve is often asked to speak before public and private groups and has a reputation for being frank, provocative as well as serious and non partisan.
He is a member of the NOVA (Silicon Valley) Workforce Board, the California Workforce Board and the Board of the Bay Area Council Economic Institute and recently served on the Infrastructure Blue Ribbon Commission in Palo Alto.
Stephen Levy has degrees in economics from MIT and Stanford University. Steve lives in Palo Alto with his wife, Nancy.